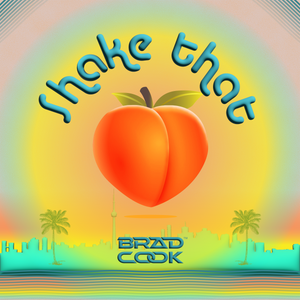 Shake That - Brad Cook
Writing and composing "Shake That Booty" was a light in my life and an absolute joy to produce! It reminded me of the spiritual connection we all share through music and culture. An innate vibrance filled the room.

Escaping the isolation of lockdown, inspired by the genesis of hip hop and the drum and bass breakbeats that spurred a cultural movement, I channeled my biggest inspirations. The love of a groovy baseline married with an infectious drum pattern and a full percussion section, Shake That Booty began to take form.
Paying homage through subliminal and obvious shoutouts. The fun, energetic and uplifting vibe enveloped my conscious and pushed comedic jabs and sexual innuendos to new planes of terrestrial bliss. Smiles are abundant!